4 Tips for creating a mobile friendly website
Posted by Brett Hall on 7 August 2013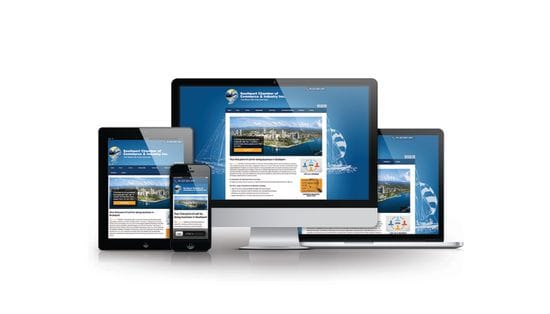 Four tips for creating a profitable mobile friendly website
Did you know that mobile searches will surpass desktop searches by 2014 and global smartphone use will reach 2 billion by 2015?
Mobile devices are now the predominant tool people use for communicating, emailing, social networking, taking photos, entertainment and increasingly for researching and purchasing products and services online.
Having a mobile friendly website is no longer an optional extra, it's a marketing essential, and if you don't have one, you're at risk of handing business over to your competitors.
So how do you ensure you create a profitable mobile friendly website? Here are four tips that will help you create a website mobile users will want to keep coming back to.
1. Give them full access to your site
Don't disadvantage your mobile visitors by giving them a limited version of your website. Mobile users should have the same usability and search ability as desktop users.
You have no doubt experienced the frustration yourself when you've tried to use your mobile to access a site you regularly use on your desktop only to find you can't access what you need to. Don't pass on that same frustration to your own web visitors and risk losing traffic and sales.
2. Don't make them wait
Your mobile website should load in less than five seconds to hold your mobile users attention. Research has found mobile users expect websites to load as quickly, or faster, on their mobile devices as they load on their desktop computers. For this reason, avoid heavy graphics that increase your website's load time.
3. Prioritise your content
While you want to give mobile visitors the full usability of your website you don't want them wading through loads of content and menus to find what they need on your website.
For this reason prioritise the most important content and keep it clear and concise. Always ask yourself "what do they want to know and have access to quickly?" and deliver it.
4. Use responsive web design
If you are really serious about capturing the attention of mobile users you may want to look at Responsive web design. Responsive web design is a web design approach that ensures websites provide easy reading and navigation with minimal resizing, panning, and scrolling across all devices (desktop computers, tablets and mobile phones).
With responsive web design you don't need a secondary mobile specific website, the one website is easily viewed on every device giving mobile users the full experience of your website without all the extra hassles.
Are you losing sales due to a mobile unfriendly website?
At Wizids.com we create mobile-friendly websites that not only look great on all devices, we create websites that have all the features and functionality you want with the usability and control you need to be able to manage it yourself. Call us today on 07 5530 4375 to turn your website into an income generating asset. We are currently offering a FREE website audit to help identify areas to improve your website performance.
Post comment