4 Ways Branded Emails can Increase prospects
Posted by Brett Hall on 21 August 2013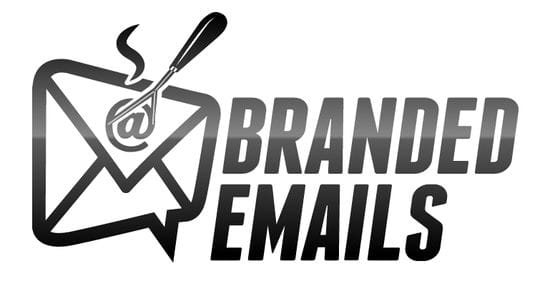 Four ways branded emails can boost prospects
Emailing is the most common form of business communication today. The average person spends over seven hours on email every week and sends tens if not hundreds of emails each day.
Emails are delivered more frequently than business cards and are used more often than brochures, yet surprisingly so many business owners don't think to use their email communication to also communicate the value they can provide prospects and clients.
Think about it, how much more business could you generate if every email you sent was promoting your products and services? In case you have any doubt, here are four ways branded emails can boost your prospects and profits.
1. Test your marketing messages
Instead of spending hundreds of dollars on printing and signage "hoping" your message will reach your customers and generate you sales, branded emails allow you to test your marketing messages in an easy and affordable way on email.
With full reporting on every click each advertisement on your signature receives, you can soon see which messages are your best performers to use them in your other marketing material.
2. Provide teaser content to increase traffic to your website
When it comes to marketing online your goal should be to drive as much traffic to your website as possible. But many businesses miss key opportunities to do this through their email,
newsletters
and social media updates.
Branded emails help you drive traffic to your website by providing teaser content (like a statistic, benefit, challenge or question) in your email signature to encourage your reader to go to your website for more information.
3. Cross and up-sell your other products and services
How many times have you heard a client say, "I didn't know you did that!" Or "I wish I had known you did that before I went with XYZ"
Branded emails give you the opportunity to advertise your other products and services while emailing regular clients. Not only does this open up more opportunities to cross and up-sell your clients, it also guards against you losing business when clients go elsewhere not knowing you could have helped them.
4. Turn enquiries into action
One of the keys to successful marketing is knowing what you want a prospect to do when they see your marketing message, and working out what incentive you need to give them to get them to act.
Imagine if every email you sent had a distinct call to action. It could be a free checklist or e-book with the goal being to capture details for your database, or a special offer, discount, competition or value-add to boost sales of a particular product or service.
How many more enquiries would you generate? How many more enquiries would you convert?
Make every email you send count, call us today on (07) 5530 4375 or enquire here about trialing branded emails to see how it can help boost your business !
Post comment