4 ways to help keep momentum over the Easter season
Posted by Brett Hall on 21 March 2016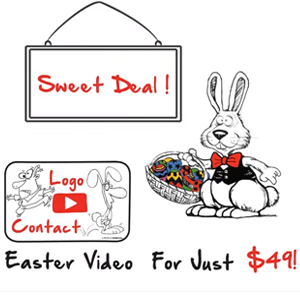 The holiday season can often work to extremes in business, you are either run off your feet or left twiddling your thumbs.
While the best way to guard against holiday slumps is to plan in advance, there are quick and easy ways you can help boost your holiday sales.
Sound to good to be true? Here are four ways to keep momentum this holiday season.
1. Look to upsell or cross-sell customers
Your quickest and easiest sales will always come from your existing customers so start there. Think about how you can upsell or cross-sell services to increase value for your customers and revenue for you over the holidays.
Once you have identified ways you can value-add, advertise it on your website, newsletter and social media to spread the word.
2. Build scarcity and competition
When used in the right way scarcity and competition can help you build significant interest in your products and services and generate sales.
To appeal to your customers fear of missing out or need to win, you might want to develop limited edition products or services, hold a competition (for purchases made in a certain timeframe) or offer bonus incentives to a limited number of people.
3. Get gimmicky
Your customer sees hundreds of brands a day and sometimes to break through the noise you have to do something a little different.
It could be a stunt, act of goodwill, a funny play on words, an interesting quiz or a gimmicky video like our
Easter Explainer Videos
. Find a way to break through the noise and bring a little joy and laughter to your customers' day.
Who knows it might just be the boost your social media, Google remarketing or website needs to get more traction!
4. Provide incentive
Find you are getting good interest in your products and services but potential customers aren't converting? It's one thing to call your customer to act, but it's quite another to provide the right incentive.
While a potential customer might see the value in working with you if they don't have the right incentive they won't buy - or at least not yet. Providing the right incentive whether it be bonuses, value-adds, discounts or freebies, will help your customers find the motivation to not only buy, but buy fast.
How will you maintain momentum through the Easter season ?

Post comment