5 Tips to making your Online Advertising more effective
Posted by Brett Hall on 3 September 2013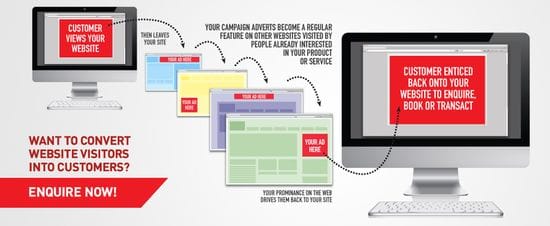 Five tips to make your online advertising more effective
When done right, online advertising can be a great way to build brand awareness, increase customers and boost sales. But when done wrong it can be a very costly exercise!
To ensure you get it right and have the best return on your investment here are five tips to make your online advertising more effective.
1. Don't try to be everything to everyone
One of the biggest and most expensive advertising mistakes you can make is to be everything to everyone.
Not every product or service will fit every person or business - and trying to reach them all will quickly run your marketing and advertising budget dry. Instead identify your most profitable audience and target them specifically.
2. Advertise where your market is
It can be so tempting to advertise in the media you enjoy reading, watching and listening to - but it may not be the media your clients do!
Put yourself in your target markets shoes. What do they like reading, watching and listening to? Who do they follow on social media? What websites and bloggers do they regularly visit? Once you know, advertise in the media most targeted to your audience.
3. Test your messages first
If possible, test your marketing messages before undertaking a large campaign. Do a questionnaire, hold a focus group or test them in a smaller, less expensive campaign.
Do people understand and respond your messages? Do some messages perform better than others? How could you get a better response?
4. Identify your keywords and "negative" keywords
Keywords are the terms you want your business and advertisements to show up under and "negative" keywords are the terms you don't want to show up under.
By also defining your "negative" keywords you can eliminate your ads coming up under irrelevant searches that would be costing you money for little to no return.
5. Give yourself a second chance
When a visitor leaves your website without having made an enquiry, booking or transaction find ways to give yourself additional opportunities to get that prospect back to your website.
One great way is ADDTracker. With ADDTracker once a prospect leaves your website, your campaign ads begin appearing on other websites they visit with an enticing offer from your business.
Impressed with your reach your prospect clicks on your ad and is taken back to your website to complete the call to action - giving you a second chance at converting.
How do you make your online advertising more effective?
P.S. Want to find out more about ADDTracker ? Call us today on 07 5530 4375 and contact us find out how you can never let a prospect slip through your fingers again.
Post comment