5 Ways To Convert Website Visitors Into Customers
Posted by Brett Hall on 11 June 2015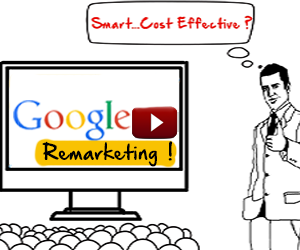 Do you know how many visitors your website gets each week or month? What about how many of those visitors take up an offer or make an enquiry? If there's a big difference between the two it means people aren't engaging with your business.
To help, here are five ways to convert your website visitors into customers.
1. Provide an offer and incentive
Start by offering visitors to your website a incentive for interacting with you. Instead of just asking for an email address to sign up for your newsletter, reward your website visitors with something they want. It could be a small gift voucher, eBook, checklist or report on a topic they are really interested in.
Potential customers will always ask "what's in it for me?" so be very clear and relevant with your offer and incentive.
2. Get to know them better
A key element in converting your leads is to get to know your audience. To do this, look at the customers you have already served and those who you want to target and ask yourself questions like
Where do they live?
What is their industry or occupation?
What is their lifestyle?
What are their buying habits?
What do they want and need from my products and services?
What are the frustrations and problems my products or services can solve?
Not sure on some of the questions? Ask! Do up a
survey
for your
database
and offer a prize or gift voucher as an incentive to fill it in. If you send out regular
newsletters
(and you should be sending regular
newsletters
) mix up your content and promotions and monitor the open rates and clicks to get a feel for what your customers and prospects are most interested in.
By understanding your customers and prospects and what they want, you can adapt your products, services, marketing messages, offers and incentives to appeal more to your target audience and ultimately increase conversions.
3. Answer all their questions up front
The quickest and easiest way to answer the questions your visitors will ask is to provide the classic Frequently Asked Questions (FAQs) page. Think about all of the questions you have received in the past from potential and current customers what are some of the things they have asked about the most? What objections have they had that have got in the way of them making a purchase decision? The more you can address these in your FAQ's or better yet through your website copy, the easier it will be to convert.
4. Speed up return contact
The faster you can return contact with a lead, the more likely it is that they will convert to a sale. This is because your web visitors are actively seeking information about your business, products and services, their thoughts and needs are focused and they are keenly searching for solutions. The sooner you can present your business as the answer to their needs, the greater your opportunity to convert them into customers.
Remarketing allows you to continue to market to your target audience after they have left your website. Your advertisements or videos (depending on how you are using remarketing) are shown to your website visitors while they continue to search the internet.
Whatever pages and websites they click to, your brand and your messages show up to keep your business front of mind. Having a captured audience, you can use your advertisements to entice those visitors back to your site for a 'second chance' where they can take up an offer or make an enquiry.
For more information about converting your website visitors into customers, contact us at Wizids today.
If you find this article useful, also see
Five Reasons Smart Businesses Make Videos
and
Five Tips to Making Your Online Advertising More Effective
.
Post comment