Posted by Brett Hall on 28 October 2013
Most astute business people will be pretty familiar with email marketing or newsletter marketing, e-marketing, database marketing as it is also known. Typically this is your one too many email distribution/communication. However many people are not aware of the huge communication channel that they use every day which is sitting right under their nose and are probably not utilizing to its full capability– yes, that's correct, it's your everyday email.

So here's a quick comparison to evaluate some key features and benefits on these "communication channels"
Branded Emails Works with most email systems ie Outlook, Google apps for business, Macmail, Exchange servers etc
Used on every outbound email sent by staff on a daily basis
Promotes your Brand, Products and Services every day
Has an estimated 95% + "view rate"
Highly targeted – email communications with clients and prospects daily
Helps drive traffic to your website and the instant click alerts let you know who is looking at what on your website instantly while they also help track which products/services appeal to customers the most
Ensures your business email remains uniform in appearance and that signatures/ disclaimers are applied and can be self managed
Gets through most spam filters and firewalls as it is embedded in your email
Has reporting features – instant click alerts, click reports by advert, template, user, group of users, the business unit. No of emails sent vs clicks received and so forth
Can be self managed (if required)
Extremely cost effective form of advertising and promotion
No cost per email as you are using your own daily email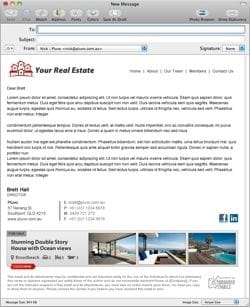 Request a license free trial - click here
Most good websites will have a built-in Database marketing system or otherwise it will need to be used/purchased as a stand alone system ie Mailchimp
Generally sent to prospects or clients once a month or in my case once a quarter
Mostly informative and educational
Generally has an approximate 20-30% open rate which is considered to be good
Can be highly susceptible to spam filters - ideally the system should be able to assess this prior to sending out the newsletters to ensure a better "reach" rate
Has reporting features – ie open rate, click through rate, bounce rate, opt outs etc
Can be self managed
Can be costly as quantity/volume of emails sent is usually billable
Requires recipients to have opted in to receive the email newsletter
Trial it for free - click here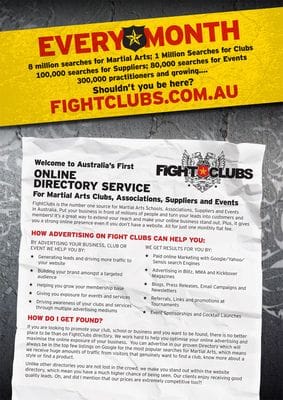 As can be seen both Branded Emails and Email Marketing have their respective place and should form part of any company's marketing and communication strategy with the key emphasis being on measurability.

Further information on both Branded Emails and Email Marketing can be found on www.wizids.com or feel free to contact us on (07) 5530 4375