Does every email you send do this ?
Posted by Brett Hall on 3 May 2019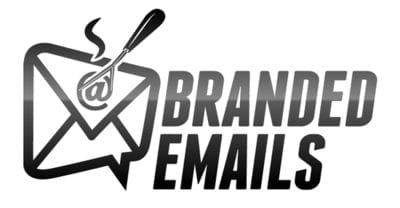 Did you know that every second 2.4 million emails are sent across the world? Incredible isn't it?
Now if we break this down further, on average, it's estimated that as individuals we will send around 40 emails a day for work.
That is 40 opportunities (or missed opportunities) to promote your products, inspire downloads and grow your database.
Now let me ask you do you hand out 40 business cards a day? Yet how much time do we spend painstakingly designing our business cards to sell our products and services? It's time you looked at your email signature the same way.
Are you missing opportunities to sell on email?
Email is the most widely used communication method for business, yet it is the most underutilised platform when it comes to consistent promotion.
Sure we send out e-marketing campaigns and newsletters, but in our everyday communication where we actively build rapport and relationships with clients, potential clients, suppliers and partners, we don't use the opportunity to tell or sell our business.
To help you never miss an email opportunity again, here are four ideas to use in your branded email signature.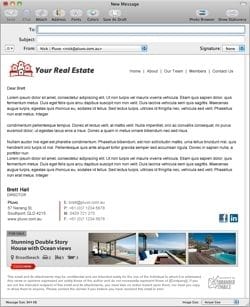 Educate contacts on your products and services
How many times have you had a client come to you and say "Oh I didn't know you did that? If I did, I would have never gone to XYZ Company!" It's one of the most frustrating moments in business don't you think ?
But what if you were to use a branded email banner to showcase your different products and services either through words or video? Suddenly every email you send is communicating the full value you can provide without you having to say a word.
Promote your website opt-in
Do you offer a free report, analysis, e-book, checklist, cheat sheet or article on your website to increase subscribers on your list? Then why not advertise this in your branded email banner to increase your database. Imagine how quickly your list would grow if you were encouraging people to sign up daily?
Showcase a special offer
Have a sale or bonus this month or quarter? Tell more people about it by including it on your branded email signature. There's nothing like a value-driven, time-sensitive offer to get people acting!
Want more ideas on how to use branded emails for your business? Call us today on 07 5530 4375 or sign up for a FREE trial here
Post comment