EOFY Marketing Audit
Posted by Brett Hall on 15 June 2016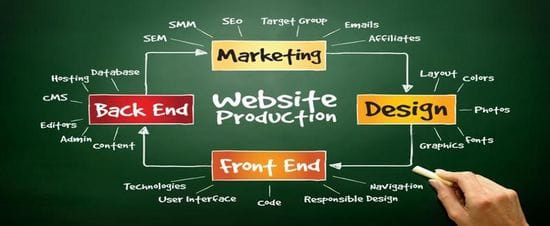 Nevermind winter, EOFY is here ! June, like January, is a month for taking stock. With still another six months left in the year, it is the perfect opportunity to make sure you're on track with your goals and making the most of your marketing budget while you still have time to realign if you need to.
But where do you start? To help you create greater marketing impact we've put together the EOFY Marketing Audit, so take a 10-minute break, grab a coffee and a pen and prepare to identify where you should (and shouldn't) be focusing your time, money and energy for the rest of the year.
What has worked?
The first step in auditing your marketing efforts is to celebrate your achievements. What worked well this year? What blogs were most successful? What social media posts gained the most traction? What newsletters got the most opens?
What SEO keywords brought the most website traffic? What web pages performed the best on your website? What advertisements got the most enquiries? What marketing campaign generated the most subscribers or customers? Has having a mobile website helped with your ranking in google ?
What marketing strategies worked well for your business the last year? Was it networking? Search Engine Optimisation (SEO)? Blogging? Email Marketing? Google AdWords? Remarketing? Video Marketing? Social Media?
Write down your marketing wins and why they were successful. Can you identify any common themes? Is there a message, medium, or market that is more profitable? Look for commonalities to each success to see if there is a way you can replicate it for future marketing campaigns and posts.
What didn't work?
Now that you know what did work well it is time to look at what didn't. What marketing campaigns and strategies underperformed for you this year? Now before you prepare to write these strategies out of your marketing plan there is one more question you need to ask why?
Why didn't they work? Did you have the wrong message? Were you targeting the wrong audience? Were you limited by your budget? Could a specialist or expert get better results for you? Did you market with a specific goal or strategy in mind or did you act on an impulse to 'get out there'? What other factors held you back from getting the results you wanted?
What can you do better?
Looking at your list of what didn't work, isolate the markets, messages, mediums and strategies that still have the potential to be great.
What do you need to do to get them to perform better for you? Do you need a bigger budget? Do you need to educate yourself more or outsource it to an expert? Do you need to devote more time to it?
Now look at how you can make that happen. Could you redirect funds from strategies that aren't working to increase your budget in other areas? Could you bring in an expert to take care of some of your marketing while you continue with 'business as usual'? Could you delegate other tasks to team members to free up your time?
What changes will you be making to your marketing in the New Financial Year ?
Post comment