Five Reasons Smart Businesses Make Videos
Posted by Brett Hall on 29 April 2015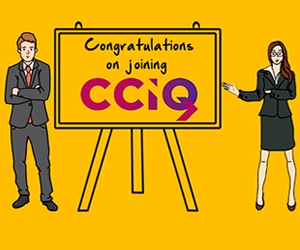 Consumers are increasingly using video to search for and view information on the web and smart businesses are on to this trend. Explainer videos can help you build relationships, reinforce buying decisions, and work brilliantly to promote and explain products and services.
Still not convinced? Here are five reasons why smart businesses create and use explainer videos for their customers and why you should too.
1. Customers want their information quickly
With the speed at which everything travels these days, people want everything quickly. They're not sitting down to read brochures and booklets, or even newspapers like they use to. Customers want to know key information quickly and explainer videos are the best means to do that. Take a look at this video for the Chamber of Commerce and Industry Queensland (CCIQ), it shares a lot of information in just under two minutes and thirty seconds.
2. Customers want entertainment
Entertainment is everywhere games, movies, TV shows, music, books and more are all available on digital devices 24/7. Customers want entertainment and business explainer videos give you the opportunity to engage customers while sharing your key messages. In our example, the CCIQ video uses characters, diagrams and icons to entertain and engage their viewers.
3. Customers want their senses stimulated
How often do you read something but get distracted listening to music or having another conversation? Explainer videos don't give customers the chance to get distracted as it captures their attention with music, bright colours, narration and text simultaneously. Narration, flowing text and changing images in the CCIQ video keeps viewers focused.
4. Customers want convenience and accessibility
Customers can replay your explainer video any time they want to go over any or all of your key messages. They can repeat the benefits of your service, instructions on how to use your products, and what to do next as examples. In this CCIQ video, new members are shown how to login and set up their account, amongst other things, which they can easily replay at any time.
5. Customers can easily share your video
While your customers can reap the benefits of your business explainer videos, they can also easily share it with friends or colleagues who will also find your information useful or entertaining.
To find out more about
explainer videos
call Wizids today on 07 5530 4375.
Post comment