Google penalising websites that aren't mobile friendly
Posted by Brett Hall on 1 April 2015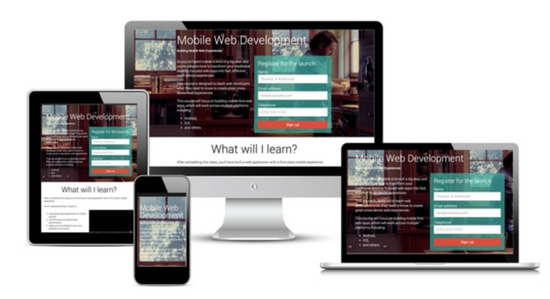 It's no secret that more and more consumers are using smart phones and tablets to research and purchase products and services. In fact, more searches are done by smart phone and tablet than regular desktop and Google is listening.
On the 26th of February 2015, Google announced on their blog that it would start looking more favourably on mobile-friendly websites. They stated:
"Starting April 21, we will be expanding our use of mobile-friendliness as a ranking signal. This change will affect mobile searches in all languages worldwide and will have a significant impact in our search results. Consequently, users will find it easier to get relevant, high-quality search results optimized for their devices."
So what does this mean for your business?
It means that if your website is not mobile-friendly, the search engine rankings you once enjoyed and worked hard for will change. You will drop down in the list behind all of your competitors' mobile-friendly websites, which could have huge ramifications on your business.
Not sure if your website is mobile-friendly? Google has provided a Mobile-Friendly Test, where you enter in your website URL, and it will advise you if it is friendly or not.
Types of mobile friendly websites
There are two main types of mobile-friendly websites, 'mobile websites' and 'responsive websites'.
A mobile website is when you have a second subdomain website set up specifically for mobiles which means you have to manage and update two websites, not just one.
A mobile responsive website, however, is a single website which responds to the users screen size and adjusts accordingly.
You can optimise your SEO, as search engines like Google love to 'crawl' websites and the best part is the end user gets a great experience with a good consistently performing website.
How to get your website mobile-friendly
If you've taken the test and found out your website is not mobile-friendly, the best point of call is to talk to a web designer at Wizids. We will be able to discuss how you can make your website mobile-friendly so you can consider all of your options.
If you decide to convert your current website to make it more mobile-friendly, Google has provided a great guide on the common mistakes to avoid.
What are the benefits of a mobile-friendly website for your business?
Besides being given priority by Google, having a mobile-friendly website provides many advantages, such as:
An improved service to mobile users interacting with your website
A faster download speed when viewing from mobile device
Customers can have the full experience of your website easily
It's a more cost effect means than having an App developed for your business, and;
It's a great way to tap into a growing audience of potential customers
So did you give the Google Mobile-Friendly test a go? Are you mobile-friendly?
Post comment