Is your Website mobile friendly ?
Posted by Brett Hall on 23 April 2013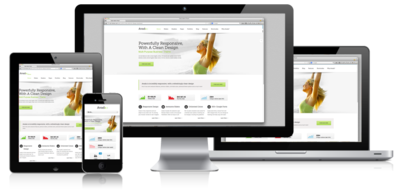 MOBILE WEBSITE SEARCH GREW BY OVER 400% IN 2012

MOBILE SEARCH WILL PASS DESKTOP SEARCH BY 2014

IS YOUR WEBSITE RESPONSIVE & MOBILE READY YET ?
Given the unprecedented growth and increase in mobile device use and web search, business websites that are responsive and mobile ready are set to take full advantage and benefit from this growing trend.
Google who commands almost 70% share of online search and who has experienced over a 400% increase in search via mobile devices over the past year are said to have stated that Responsive/mobile websites are considered to be highly advantageous and best practice where website design is concerned.
Responsive/Mobile websites are far easier for Google to 'administer' and allow for ease of sharing, navigation and interaction between users due to their simplistic structure. The fact that there is only one URL involved lends itself to making the SEO strategy for your responsive site far easier to implement and control.
A major benefit to having a Responsive/Mobile website is that user experience is greatly enhanced - no matter what mobile device is being used whether it's an iphone, ipad, laptop or desktop the user will get the full picture and enhanced experience when viewing your website. Potential customers are more likely to remain on your site longer and complete their desired action if navigation and viewing your site is made easier.
Post comment