The rise of personalised video
Posted by Brett Hall on 25 August 2017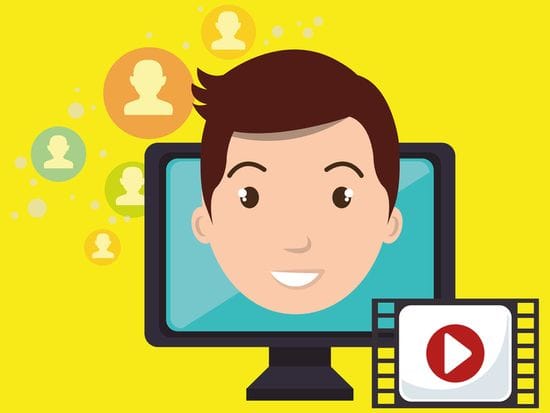 There is no denying the value of videos in marketing, but now we are going one step further personalised video marketing. What is personalised video content? Think about the friend anniversary videos you see on Facebook where you the customer are the star of the show.
This is what personalised videos are all about.
Is there a case for it you might ask? Recent research is showing that personalised videos attract 3.5 times more views than standard video content, achieve conversion rates of over 25% and have a 65% uplift in email opens. So that would be a resounding yes!
So how can you use personalised video in your business? Good question. Here are four different ways you could create a "wow" experience with your customers, potential customers and team.
1. Customer Loyalty
With greater competition and price wars it can be harder to maintain customer engagement and loyalty. But with personalised video you could wow them with "we miss you!" special offers, VIP invitations, Happy Birthday messages and even welcome videos to help with onboarding. Could you imagine if you received this from a company?
We've found personal touch points like this not only increase open rates dramatically but also customer engagement and interaction by as much as 78%.
2. Sales and acquisition
Make your sales process even more impressive and your point of difference well known to potential clients with personalised meeting confirmation video, a post meeting "next steps" video, thank you for your purchase video or thank you for your enquiry video.
3. Recruitment
Over the last few years, there have been significant changes to recruitment, with skill shortages and advances in technology employers are having to compete to get the best staff available. Your recruitment process is the first experience a candidate will have with your company, so you need to stand out and differentiate yourself.
Imagine then if you could send a candidate a personalised video about the position and your business? Or send people who have registered their interest in employment opportunities with you a personalised "we're hiring!" video? You could even let the employee you end up hiring know how valued they are on their employment anniversary!
4. Event
Hold regular events?
Personalised videos can make your event marketing easier and your business more memorable with invitations, thank you for attending and thank you for supporting videos addressed individually to clients.
It's the personalised touch with minimal time investment - and you can't get more win, win than that!
Want to use personalised video in your business?
In under 4 seconds, our platform turns your video content into a personalised message and delivers it to your customer. For more ideas on how to use personalized video for your business call us today on (07) 5530 4375 or send an enquiry to info@wizids.com
Post comment