The Six Elements of a Winning Online Marketing Strategy
Posted by Brett Hall on 29 June 2015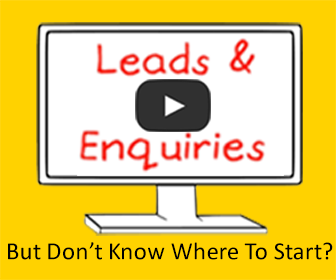 When it comes to being online success you need more than a website, the occasional newsletter and an advertisement or two. You need a strong and comprehensive digital strategy to achieve the results you want and need.
The internet is the go-to source of information for the vast majority of people searching for products and services. This makes your website the face of your business, so it needs to work for you by generating leads and enquiries day and night. But how do you get potential customers there and what happens after they leave?
To help you build your business, here are six elements of a winning online marketing strategy to drive traffic to your website and increase sales :
1. Website platform
The first step to building a winning online marketing strategy lies in having a strong foundation for your business online. Your website platform needs to grow with your business and easily take on new features and changes in technology, while also being simple to manage, reliable and informative for users, and safe from hackers.
2. Explainer videos
It's no secret that videos are a powerful, profitable and popular at the moment. Explainer videos help you clearly explain your business, products and services to your audience. They combine sight, sound and text to simplify complex messages and engage your prospects and customers.
3. Branded emails
This is not just about having your logo in your email signature block. Branded emails allow you to manage all email signatures and disclaimers, as well as advertise your business' products, services or specials using automated rotational banners that link to your website.
With full analytics Branded Emails are not only a quick and easy way to educate potential customers on your business, it is also a simple and cost effective way to test and measure your marketing messages before you launch a larger campaign.
4. Google AdWords and remarketing
Google AdWords puts your business in prime position when potential customers are searching for your products or services. You choose where your ad appears, the budget you use and you can easily measure the success.
While Google AdWords is great for getting potential customers to visit your website, remarketing helps you to continue to market to them long after they have left. With remarketing, your advertisements will start to appear as your past website visitor continue to search other sites, giving you a second chance at getting them to engage with you.
5. Newsletter marketing
Regular contact with your prospects and customers makes them loyal advocates of your businesses. Using a newsletter marketing platform where performance is analysed and the processes is automated can help you increase the touch points you have with customers and prospects and easily get more customers, revenue and referrals.
6. SEO and content marketing
Content is king when it comes to Google, so for your business website to be found by search engines and seen by your prospective customers, it needs to have good, quality content, and effective search engine optimization (SEO). Using the right content marketing strategies will vastly improve your search engine rankings.
If you really want to give your business a boost include all of these six elements in your online marketing strategy. When done properly, they'll increase leads and enquiries for your products and services, we've seen it again and again with our clients. Of course, to find out more information or how we can help, please feel free to contact us.
Here are other blogs we think you'll like too:
5 Ways To Convert Website Visitors Into Customers
and
Five Reasons Smart Businesses Make Videos
.
Post comment